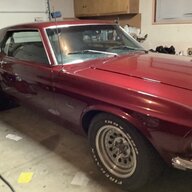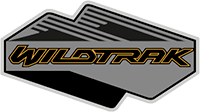 Well-Known Member
First Name

Joel
Joined

Jul 5, 2021
Threads
Messages
Reaction score

494
Location
Vehicle(s)

2016 fusion energi
Bronco

Wildtrak
Went on a 400 mile road trip to help break in the Bronco and I'm happy to say that it's a animal in normal mode, a purring cat in eco mode, and a complete monster in sport mode.

To put in a quick note about eco mode. My wife drove nearly half the trip over mostly highway speeds, in Oregon hwys about 60mph over hills and curvy roads and at the halfway point on our trip we did 20 mpg on the 2.7. Pretty good.

Then the next day

Me driving normal mode was averaging about 18.5 mpg, as most of us know normal mode is good. Engine is strong, shifts well with the 10 speed, plenty of power. So to curb my curiosity I flip to sport mode on an onramp getting on the freeway and let me say I was quite surprised at the difference. I thought it would be a little better but it was WAYYY better than normal mode. The throttle response was much much quicker, the engine revved much faster (not sure if that was part of the throttle response), then to my surprise, the engine would shift a bit higher in the rev range to keep the torque up on shifts, don't want the revs to go too low into the next gear. Also on my dash I have the PSI for the turbos. During acceleration on the freeway to go from 65 to 75, which admittingly didn't take very long, the PSI boosted around the 8 PSI range. I flipped over to normal and the PSI only boosted up to about 4psi from what I noticed. I didn't compare launching boost, but entering the freeway the PSI was boosting over 12psi in sport mode.

I stopped testing as the road got busy, I can attest the breaks and crash avoidance system works very well, but I found as follows with the sport mode.

In my opinion sport does
1. Allows more boost from the turbos
2. Revs higher before shifting
3. Greatly improves throttle response.

Not my opinion but to be through, it also flips into 4A.

I know a lot of folks just think that adding the throttle response tool to the ODB port is the way to go, which it is an improvement. However, just wanted to say that sport mode is way more than just better throttle response. It's a slap a big smile on my face, freak the wife out, drink some more fuel, pavement pounding button that makes the Bronco in my opinion a full meal deal vehicle.

Anybody want to purchase a 69 mustang coupe? I don't really need it anymore.