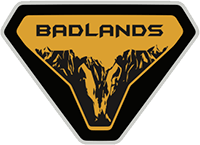 Well-Known Member
Hi Everyone,
I have volunteered to take point on gathering questions for our Bronco6g forum attendee at
this week's Bronco ride along event
. Due to the overwhelming amount of questions from our community, I have created a poll for everyone to vote on to ensure our most popular questions are heard. The results of the poll will be shared with our member and asked in that order to ensure our deepest interests are shared.
To minimize questions that will be answered when the Build & Price tool goes live next month or questions involving subjective opinions, I have created a poll with the top 25 questions (based on likes and repetitive posts) posed by Bronco6g members in our last thread and the questions posed in the Twitter Q&A that were not addressed.
Please vote for your
top five questions
in the poll above
.
I'm sorry if your question wasn't selected but to maximize allotted time, I had to be selective.
The results of this poll will be continuously updated for all to see. Once the poll closes in roughly 36 hours, the results will be shared with our attendee.
Lastly, I have done my absolute best to follow the forum over the last few months; shifting to several times a day since the launch. However, if one of the poll questions is know already, please share the answer in your responses to increase polling for the other questions.
Thanks for participating...
Last edited: