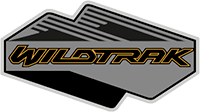 Well-Known Member
THIS!!!!
How could this question not be asked?
There are a ton of us that are wondering what colors the MGV are going to be offered in...while your at it, just ask what color interiors are going to be available for each interior...

I'm sorry, but this HAS TO BE ASKED.....
I had it as a question. Guess nobody cares about interior. Maybe the FE with the nasty blue