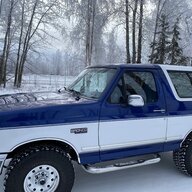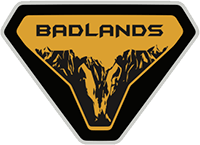 Well-Known Member
First Name

Aaron
Joined

Jul 14, 2020
Messages
Reaction score

813
Location
Vehicle(s)

1996 FSB; 2018 4Runner TRD (wife's car)
Vehicle Showcase
Remind me again what you paid for your '96 FSB? Was it $50K?

Also

@kermitfrog

Ford doesn't need you to be their White Knight on rear A/C vent design. You offering your experience from the UK that passengers aren't uncomfortable doesn't really apply to buyers at latitudes where it feels like the surface of the sun for months at a time.

I will spell it out for you. Ford Shit The Bed. This is 2020 on a $50K rig. Their best effort was to cut a slit in the floor. 2-dr buyers don't even get that benefit.
Uhh, no, I didn't spend $50K on my Bronco, nor would I unless it came with solid gold rims, or just happened to be a 2021 Badlands
My point is when did rear seat vents become a necessity? I didn't always live in AK. Went to college in Orlando, and owned a base model TJ (brand new in '99) and I never thought about seat vents. I had a soft top, so what did I care? Also owned a VW sport hatch with non-functional windows...in the up position...in Orlando...so I know what hot feels like.
Later I bought a '13 FJ, which had the vents on the floor, only I never knew what they were until after I started reading related threads on B6G...
I'm just saying, give Ford at least some credit for creating a solid refresh on a popular, legendary vehicle, knowing they'll need to tweak some things in later MYs.