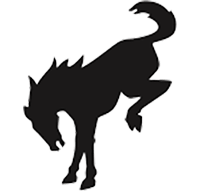 Member
Squatch Sponsor (Level 3)
Joined

Feb 26, 2021
Messages
Reaction score

101
Location
Vehicle(s)

Lots of Jeeps and one lone Bronco (so far)
Bronco

Base
You read that right Bronco6G we have the new Warn Elite Front Bumper with Grill Guard in stock and ready to ship. Check out the link below to get yours ordered today and get them while you can cause they are going to go fast.
https://www.northridge4x4.com/part/front-bumpers/107856-warn-elite-front-bumper-w-grille-guard
Installation instructions for reference:
https://www.bronco6g.com/forum/attachments/wrn107856-instructions-00-pdf.158830/
Updated with Q&A:
Looks like won't work on Lux/First Edition. Or at least you would lose Adaptive Cruise.
Nope, does not work with the cruise sensor, in fact I can't even see the sensor with this bumper!
But not the ACC? You might want to note that.
So this bumper will work with the parking sensors there are spots for the sensors by the fog lights. You are correct that this bumper will not work with ACC and is noted in the instructions.
Tempting, but looks like its built for the Sasquatch fender flares. so will stick out too far for us shorter fenders.
Yes this bumper will fit the Sasquatch package the best on width and on normal width fenders there is about a inch to 1.5 inch overhang there is other options in the works but nothing that we have at this time.
If you can get details from Warn, it would convince some of us to buy. Otherwise, we have to wait for somebody to try and post details. The installation guide is great, but doesn't help answer the basic questions that have been repeatedly posted on b6g.

1) profile view. How far does this stick out and how much does it impact approach angle?
2) confirmation of adequate intercooler air flow (bottom vents?)
3) confirmation that it works fine on all Broncos w/o ACC feature (high pkg or below). The wording in the installation guide is ambiguous.
4) is 10K winch supported, or does that exceed the bumper capability (read 9K somewhere)
5) high pkg camera view with control relocation kit (for warn elite bumper w/o bar)
I'll try and answer most these questions and will get more info on Monday for you from warn but here is what we know
1) I will see if I can get some more pictures of this from warn for you but it seems that this bumper sits in the same location the mod bumper sits I will confirm and reply when I have more info.
2) you are correct there is bottom cutout vents to help with cooling of the intercooler
3) So this bumper has provisions for the parking sensors in the bumper but does not work with ACC and will block the camera when you buy the bumper with grill guard.
4) This bumper was tested at a 12,000lbs pulling capacity.
5) So if you get the bumper without the grill guard and you relocate the winch control pack you should be able to use the front camera this is subject on which brand of winch you use. They have only tested it on warn winches and we have not tested it on any others to see about clearance.
Last edited by a moderator: