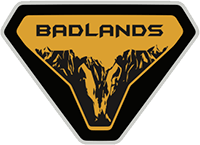 Well-Known Member
I saw a review by an early user of this bumper. He said the quality looked good, but he ran into a problem. Unlike the Jeep version there is apparently no mounting brackets or hardware for the fog lights. There is no mention of fog lights at all in the Bronco instructions.

Are there specific fog lights with brackets that are intended to be used with the bumper, or is warn planning to offer something later?
I wrote to Warn about the fog light mounting.
Bad news. There is no provision whatsoever for mounting fog lights in the bumpers. Each customer is on their own to figure it out. I guess that means silicone glue unless you have your own metal shop.