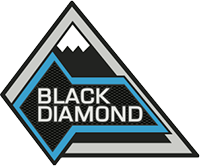 Well-Known Member
Just returned from about a 400 mile round-trip weekender to the Escalante Utah area. We bought the 2021 Black Diamond Bronco last September and this is our first trip in it, and first time camping in the Bronco. I see questions here and there about what to see and where to go when traveling through Southern Utah. There is so much to see but this will hopefully give you a few ideas if you are traveling through the Escalante area and are interested in camping and/or doing a few hikes.
The Bronco is stock, 2.7 engine with steel wheels and includes a soft top.
We chose the more scenic route taking us through Torrey UT and heading south via highway 12. I really enjoy the drive from Torrey to Escalante as the variety of scenery is vast from dry desert to rock formations and forests with plenty to see right off the road. Temperatures range a lot. Great to have the soft top to open and close depending on the weather.
The canyon below is Calf Creek.
Our main destination was Hole in the Rock Road. About 60 miles of mostly wash board road with no services and very spotty cell service (I'll take the spotty cell service as a nice break from the world)
We camped the first night near 20 Mile Dinosaur. By its name this is a spot with large circular dinosaur tracks. We arrived late so camping spots were sparse but we just needed a level spot for the night.
Camping spot in the morning light.
Speaking of level, to help with the drop from the seats to the cargo space I put in a folding table. I'd rather have the slide out table from Ford but this worked, giving me access to the tie down rings and giving us the option for a table on the go. Worked fine.
I was excited to show my step son the Peekaboo Slot Canyon and Spooky Slot canyon. Both are awesome. Spooky does get narrow. If you don't want to risk the squeeze there is a bypass trail or I suppose you could turn around and go back down Peekaboo. Dry Fork is also right there but I haven't done it.
We also checked out Egypt Road. There are 3 spots we stopped at and were mostly scoping it out for future trips. One had a Wrangler anchoring what looked like a 500 foot repel.
A great spot of you are worn out and want a place to relax, explore and cook dinner is Devils Garden. Fire rings, picnic tables, charcoal grills are available. We ate here and explored.
Our 2nd night camp spot was just to the north of Devils Garden and accessed off the same road to DG located near a horse corral.
On the way back we did stop at the Escalante River Trail. You can hike 2 miles to a natural bridge, 3 miles to an arch (I'm told the arch is viewed from a distance). We just took a stroll about a 1/2 mile on the trail. Plenty of areas to explore for a 10 year old. The views are great. Just a little further down the road is Calf Creek Falls. This is a sandy 3 mile (each way I believe) trail to the falls.
Thoughts/feedback
Washboards- Bronco did fine. I only aired down to 28-30. I just had a basic tire inflator which has just enough to get all 4 back aired back up. Going fast down these roads definitely helps (if no one is around).
Camping in a Bronco- It was me and a 10 year old for a few nights. The platform I used (table) along with a Klymit pad and a blanket on top with sleeping bags was comfortable. I'm 6' 1" and there is just enough room for me to lay on the passenger side with the front seat forward. Car camping or overlanding has its perks. No setting up/take down of a tent, off the ground , more protected from the wind, even with the soft top, plus one of the coolest things is opening the top one position before going to sleep and taking in the starry night, and in this area the stars were amazing, and this weekend no moon. We closed the top once temps dropped. With the soft top it gives plenty of room to sit up and move around. I would add some protectors to the back cargo sides. I carried 3 totes and the sides needed to be protected as you know the plastic will scratch easily.
Driving to/from Escalante- the Soft top is noisy when driving 75+ mph. We had winds to going home so it made it worse. I could still hear the stereo at least. Below 70 and it was fine. I didnt really expect anything different with a soft top.
MPG - My 2.7 v6 in the Bronco got between 18 & 19mpg. My 2021 2.7 4cy Chevy Silverado got 20-21 mpg roundtrip to Southern California for comparison.
Ride is great on the roads. 2.7 runs great , good acceleration, easy get up and go to pass even in Eco.
Any questions let me know.
Last edited: