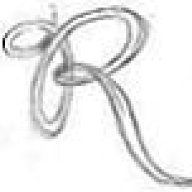 Joined

Jan 14, 2020
Messages
Reaction score

674
Location
Vehicle(s)

2009 Ford Flex; 2018 Mustang GT
Vehicle Showcase
That's not quite how it works. Each dealer owns the vehicles on their lot; they are not factory consignment. No dealer is obligated swap a vehicle with another dealer. Usually, vehicles are traded among dealers at invoice, but for a high demand, limited supply vehicle the dealer owning such a vehicle can name any terms they want or refuse the trade altogether. Usually dealers try to work something out; what goes around comes around.
I sold at one dealer that did no dealer trades whatsoever, either as a buyer or a seller. If it wasn't in stock, we tried to get them to order one.
These days, anybody can go online to any brand's dealer's website and see what they have in stock, and keep searching until they find the vehicle(s) that suits them and deal directly with that dealer.
I don't think he was talking about dealer trades, I think he meant you were able to deal with another dealer directly and then have it sent to you.
You might be able to extend the lease for a year or more. I would talk to the dealer and see what could be worked out. That is of course assuming you would be ok with keeping the Explorer another year.
I know my dad was able to extend his Explorer lease for at least a few month back when he was waiting for his ordered Raptor to come in.
I don't think you're going to see ADM's like you're used to. You're going to see a whole new process.
Hmm. That's true - wasn't there talk of a setup like Mach-E where you'll put a deposit down?
I hope so, im in south florida and had to go to kansas city to get my gt350 to avoid huge ADM
Nice to see another South Florida guy on here!
Price is the main deal breaker. 50 grand for a Bronco is way to much. Also in my experience factory accessory's are priced almost double the after market. Which by the way is getting off the charts also. You can finance an oil filter at Summit Racing. This should tell Ford a story.
An Edge ST is already right at the 50k mark loaded, so I'd say it's a good bet Bronco will be at least there. A Raptor version will be higher, I think.