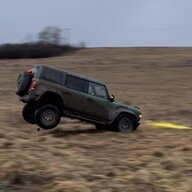 Well-Known Member
As it seems it's impossible to use FORscan to code the default driving mode in Bronco, I'm seeking an alternative solution.
Found this:
https://www.mavericktruckclub.com/forum/threads/default-to-eco-mode-with-this-diy-module.17805/
The guy made a kind of box, which is sending electronic impulses, simulating button pushes, and using it to switch the driving mode in his Maverick.
Video:
Have anyone tried the same with Bronco? Or any other way how to be able to set a different driving mode automatically?
Thanks!