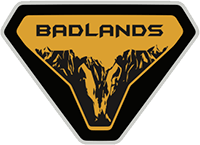 Well-Known Member
I'll go ahead and say that I failed in getting any information bout that mystery one in the truck... driver wouldn't say anything, doors were locked, and everyone else just laughed and awkwardly starred off in the distance. With that being said I shall commence the typey typey, enjoy, also some pictures are better than others. Some how I messed up my wife's camera before we got there and got it to work later on... sorry, not really. I also did not get to see the gas cans, they took them away shortly after I got there and I was tied up with the 4 Dr. They also pulled the 2 Dr away before I got her camera working so most of those pictures aren't as good.
I'll start with the 2 Dr
It really wasn't as small as I had thought, the proportions are amazing, anyone looking at a 2 Dr will not be disappointed, would I consider one? No, I like the 4 Dr, but I will say my wife did fall in love with the 2 Dr. She said it looks way more like a Bronco and I agree.
I'm quite a fan of the painted top even though the fit and finish wasn't the best on it, also I am not a fan of the roof racks and all the shit on it.. sorry.
The carbonized gray grill isn't bad with the shadow black, but a little to much contrast for me. I would love to see the other grills in person but I guess pictures will have to do for now.
I am biased on the the package because it's what I reserved but I also haven't seen anything other than the Badlands in person so I won't comment to much on that. I will say that I do not mind the Non-Squatch fender flares.. Shocker I know, they look a little more thought out and look way better in person. Would they still come off? Of course. The 33's looks great on it, if you don't have a reason to Squatch then I don't think you will be let down. Do the 35's looks better? IMO they do.
The interior is nice, leather feels good and everything has a nice layout to it. The accessories rail is nice, but those hero switches and up fitter switches are super nice. I may or may not have touched them... and they may or may not feel great. Tactile is a word I will put right there for no reason. The top on the inside looks nice, the latches for it seem well made, no I did not mess with them. The grab handles seem very sturdy and well made, will love to see what they offer in them and what the aftermarket comes up with. The 8" screen looks nice, but I'm really not a fan of the bezel but I know it is what it is. The washout floors look really nice, the wife likes them so.
Overall the 2 Dr is nice but I am sorry I didn't pay much attention to it, mainly because I plan on a 4 Dr and they did take the 2 Dr away for pictures.
Now for the 4 Dr, and let me just start out with that I currently have 3 full sizes. So I am very aware of the size difference and I too was hoping for a full size. With saying that I am super excited for this thing... you won't be disappointed unless you just can't live with the fact that is isn't full size
Ill upload more in posts after this, but let me just say. I was a hard core CG fan but after seeing Area 51 in person it is my color of choice now.
The overall size of the 4 Dr is great, there were plenty of 4 Dr jeeps around so I could gauge it better than usual. Now I'm only 6' but I am a hefty guy, but looking at the room and space you would have in it didn't deter me at all. I think with not having a window sill made into the door and the fact the doors seem larger work for me. I can't drive or ride in a 4 Dr wrangler, I feel to closed off. The overland concept was nice but I would honestly rather have just seen it as it comes without all the add on stuff.
The interior.... if you were having doubts on the Marine Vinyl.. don't, as for longevity I have no idea. It is super nice and doesn't feel like a boat seat to me, it is much softer and has a nice feel. It also has a weird color to it that I can't really put into words exactly and I don't want to misrepresent it. Again, the layout seems really nice, everything seems to be in good reach from the drivers seat. I don't know how much thought to actual put into the interior fit and finish as no one would say how much is going into production. The 12'' screen looks way better than the 8'' with the bezel plates. I may or may not have also opened and closed the doors as well. They seem sturdy and well made. I don't know what else to really say about them... they are nice. And for the rear vent.... I saw it and took a picture of it and honestly it doesn't bother me as much as I thought it would. I guess we will just have to see when it releases.
Now as for the top... in my honest opinion the MIC Carbonized Gray top looks good with Area 51. Now would the shadow black top or the painted to match top look better?? More then likely. Wasn't a fan of the privacy insert on the top, one of the Ford guys said it was just a thing they did and doesn't know if it will be in production or accessories. The roof rack looks ok on the 4 Dr, still undecided on it, it can be removed but we knew that.
The flares.. those Squatch flares are horrid.. 100% nasty looking. I tried to stare at them to see if it would look better but I got kind of queezy the longer I looked at them. My wife, who is in love with flares even said they were to much. Hopefully I can find someone with the smaller ones and swap or get the OB ones to put on it. I know my hatred for these things may skew my thoughts but they honestly do not look good, the non Squatch flares are way better. On the plus side they are removable and the bumper extension appear to be as well. I may have messed with them and they seem removable.
Overall it looks amazing, I probably didn't go into much detail as I should mainly because I am still tired from yesterday. There is a picture that my wife took of the Area 51 that kind of does it some justice. It's the picture of the rear cargo area with the table in view. I will say that I got a lot more excited actually seeing them in person. I honestly hope they roll some of them out to dealerships so people don't have to drive hours to see them, it would definitely keep the hype up for them. I will be busy most of the day today so I will try to answer any questions you may have but it will be spotty.
Side note... Cyber orange was a huge let down, now it was inside that little building but I was super excited to see it and now I don't even care for it. Who knows maybe in the sun it looks better but if that was any indication of how it looks then it should be called school bus yellow..
Overall I am super excited, you will fall in love when you see it.
Last edited: