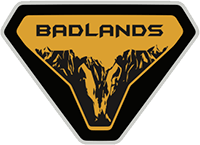 Well-Known Member
And after going back and looking at the camo photos, not sure how they can both be same wheel base (R vs 2 dr)
I think the R has an extra 9 or so inches in front of the rear wheel arch. Kind of an extended cab version of the 2 dr.
[Edit:] OK, so after looking at the pictures that shall not be, and pacing my son's TJ (Sunny Joe style), here is some food for thought:
The TJ is about 4 ft behind the door, 3 ft door, and 5 to 5-1/2 in front of the door. (An LJ is 10 in longer.)
To fit 35's, the wheel well on the Bronco must be at least 39-40". There is probably 6" on either side. That means the back is at least 51".
The rear of the 4dr suggests more like 10" behind the wheel well, and the side of the bomber suggest a little more in front of it.
I think were looking at upwards of 5 feet behind the door. Regardless, 51" is longer than the door.
Last edited: