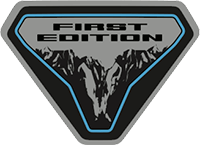 Well-Known Member
There are only about 4000 or so Ford dealerships in the U.S. If they all get 2 mannequins each, that should only take about 14 days, building them at the rate of 32 an hour.

I think they are designed to run more than that per hour, and my math is being very generous to allow time for new launch hiccups. On May 3rd, they should be pretty dang close to full production speed.
No, what I said is factual and not guessing. Dealers have received their build schedules, they go from early May to early June. One month to build ~ 7500 Broncos.