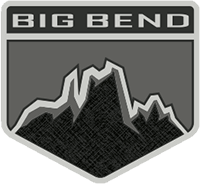 Well-Known Member
Here is a video of the Goodyear Wrangler Territory M/T 35" mud tire thats currently only available in Canada. The Bronco Sasquatch and High Lift package will be getting this tire except it will be different tread and sidewall for the US market.
I couldn't find much about it at all.
Seems like a good tire for all weather conditions.
Will you keep these or switch them out for your favorite Offroad tire?
What is your current favorite offroad tire?
Last edited: