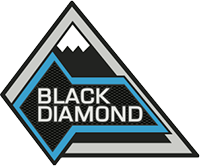 Well-Known Member
First Name

Matt
Joined

Jul 14, 2020
Messages
Reaction score

1,136
Location
Vehicle(s)

4Runner
Bronco

Black Diamond
I dont know your answer ,but Im anxious to read Motor Trend and Car And Driver's driving impressions before I buy after watching the reveal of them rolling on the desert at speed. They don't look they handle the moguls very well. Watching the two door one gave me flashbacks of the oldman's 76 pounding your kidneys out. Little worried about that. Definitely doesn't look like my Raptor looked and felt going across the same type of terrain.
I think if you watch the reveal video starting from here, you'll see he's driving really quickly through rocky terrain and that's why it's bouncing around. The next part you'll see the racing truck and when you compare it to a production model moving quickly over a similar (but still smoother) terrain, you'll see that the production one isn't bouncing around too much more than the race truck. Overall it looks quite controlled to me, even if it's moving around a bit. Try to same sections at the same speed in a Wrangler and you'll be in some serious pain lol.
You can't tell from a video if it's bottoming out but I bet it's not too much. The actual shocks are not as advanced as the Raptor but the suspension is better than anything else from the factory by quite a bit, and with coilovers at all 4 corners, once we see King, Fox Factory, Bilstein 8112, etc tuned for the Bronco it will be a high speed monster. Better than a Raptor.