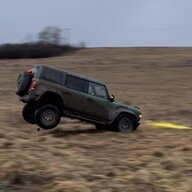 Well-Known Member
Hey,
I'm from Europe, and the local Ford dealers won't help with any Bronco spare parts.
I need to get the "exhaust holder" part which I removed (and damaged) when installing an aftermarket exhaust. I will be selling my Wildtrak Bronco so I can get the Raptor version and I want to sell it with the original exhaust.
This is the photo of the part with the part codes (at least, this is what I assume they are), but got zero results at
https://parts.ford.com/and
also on Google:
The numbers are:
S43930
CR2CB
MB3G-5A261 ED
Can anyone guide me somewhere, I can order it online? Thank you in advance.