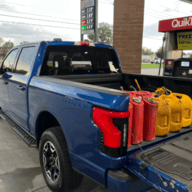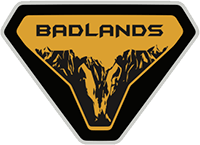 Well-Known Member
Ok B6G Theologians (and hopefully some folks with real inside information). Which of the Bronco deadly sins is the most likely to delay your production build? We should refer to this sin as "Pride".
I extracted the data from the B6G orders thread to get this started. I excluded data from the 167 First Edition orders since those orders already have absolution for their sins.
The Wildtrak is a sin because Ford called it out but I've always wondered if the Wildtrak sin was really just a subset of 2.7 + Squatch sins?
I added Mid and High packages to the list since the Mid package has been called out recently. Alternate tops are also identified as a sin in my list (late availability).
The Ultimate Sinner order is a 2 door, 2.7, Squatch with Lux. Tops Ultimate Sinner includes Alternate Tops. Finally there are eighteen folks who have ordered the Ultimate Wildtrak Tops Sinner combo.
| | | |
| --- | --- | --- |
| Non FE Orders | 2570​ | Percentage |
| Wildtrak | 376​ | 14.6%​ |
| 2.7 Engine | 1848​ | 71.9%​ |
| Squatch | 1243​ | 48.4%​ |
| 2 Door | 972​ | 37.8%​ |
| Lux | 1145​ | 44.6%​ |
| High | 505​ | 19.6%​ |
| Mid | 530​ | 20.6%​ |
| Alternate Tops | 489​ | 19.0%​ |
| Leather | ? | ? |
| Ultimate Sinner | 319​ | 12.4%​ |
| Tops Ultimate Sinner | 67​ | 2.6%​ |
| WT Tops Ultimate Sinner | 18​ | 0.7%​ |