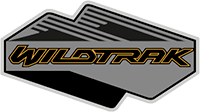 Well-Known Member
Now that some of us have, or will be getting soon, our new Bronco's, who's planning to go the the Bronco Super Celebration East in April?

I have a cabin rented just outside Wears Valley, so right in between Pigeon Forge and Townsend. This will be the first year that the new Bronco's will be there that are privately owned by individuals instead of Ford. Pretty excited to see some different builds on them. I know I have a basement full of mods to go on my '22 Wildtrak when it arrives in a few weeks.

Just thought I'd start a conversation on this since a "Search" didn't turn up a specific thread about the celebration. Registration is suppose to open this weekend 1/15/22.
Last edited: