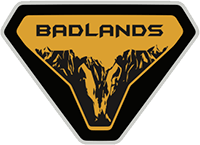 Well-Known Member
And with your post, "The best evidence is right in the quote that YOU posted."

"Dealer allocation will depend on a retailer's market size, previous SUV sales performance, the number of reservations tied to their store and competitive off-road registrations in their market, LaNeve said."

1.) 25% of the new 2022 formula is tied to specifically "Bronco Sport" sales, not "previous SUV" sales as stated in your reposted quote of the description of the 2021 allocation formula.

2.) The "number of reservations tied to their store" is all but completely gone from the new formula.

3.) And "competitive off-road registrations in their market" the extra allocations that were funnelled toward areas of the country with lots of Jeep owners, is also no longer part of the formula.

It looks to me like the quote you reposted shows exact evidence that the allocation formula has changed drastically for 2022.

Now, add to that...

I just got off the phone with Ford Customer Service. The woman I spoke with is going to have a meeting with her supervisor because they have been told to tell us that all the reservations will be filled in 2022 AND that people who converted reservations to orders in 2021 but got pushed to 2022 would get their Broncos built first before newly converted 2022 orders. (Accounting for commodity constraints of course.)

They will also be looking at what Mr. Levine has been tweeting these last few days since it seems to contradict what they were told to say.
I knew it, I just knew it.
Now I am a 2 door so I am probably looking at 2024 anyway.