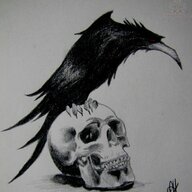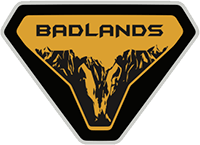 Well-Known Member
It is unfathomable to most people how you are defending being lied to repeatedly by a company because you feel (reasons) are an excuse.
maybe because Ford never lied to me? The reservation was a spot in line and clearly stated it does not guarantee you a vehicle - ever. Also stated to figure out pricing with your select dealer.
Yes, they said orders before stock builds, before they knew about the roof issues. They can't just stop the line because they don't have a buildable order at hand. And so far all that speculation that "the fat cats will get hundreds of stock models" is just internet speculation here, as far I I know it's not even clear how this allocation formula will be applied. And allocations will change from month to month, not a "in 2022 you get x Broncos" in. Nobody, not even Ford knows how many units each dealer will get by end of the year. It's good to give Ford feedback and who knows if they might come up with something that more or less works for all.
Anyway, just the way I see it, I don't feel I was lied to, my dealer communicated great with me when necessary and did what I asked them to do.
I'm not "defending" Ford and I'm certainly not a fan boy, this is my first ever Ford and first ever American car. Maybe I was just lucky that my dealer is great and honest and everything worked out. And I'm sorry for those stuck on dirt mountain and now in this uncertainty with the discount dealers, but in no way do I excuse those dealers taking in thousands of orders without a plan on how to get the units delivered. They know about allocations, they deal with that every day with every model and every brand they sell, it's nothing new. Limited supply needs to be spread out over 3000+ dealers. Maybe Ford should have somehow put a stop to how many reservations each dealer can take, meaning Ford maybe should have allocated the units up front, but I don't know if that's even possible. And the dealers probably should have stopped taking reservations once the number vastly exceeded any allocations they've ever seen? Both made mistakes here IMO.
Well, enough from me, just the way I see it, nobody has to agree with me on anything, but I can voice my opinion just like anyone else can. Just tired of the constant negativity against Ford on a Ford vehicle forum, seems a bit silly to me.
I do hope you get your order delivered as soon as possible, it is worth the wait and I wish you and everybody else good luck.