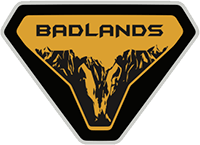 Well-Known Member
Shady to add a new top trim level available on the same timeline as those available for reservation as a "late addition."

Thus stranding reservations of FEs and WildTraks, allowing those vehicles to go to dealer allocation. Now those dealers have Braptors and even more Broncos to add ADM to.

It's been said before, they want you to cancel you FE reservation.

Not shady as to build one. Shady as to "hide" it for no reason other than marketing and money.
What? If this is available to order at same time as reservations you can order it with your reservation. Nothing will be stranded. I "reserved" a badlands but at order time I can order whatever the hell I want, including this if it is available and I feel I can afford it.