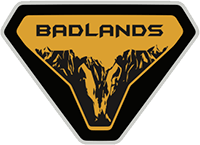 Well-Known Member
So, I've been in and out of quite a few Broncos over the last few months and one thing I keep thinking whenever I see the 4 Door model: Why didn't Ford just both configurations on the same wheelbase?

Purely speculation on my part, but I think the designers got so dug in with the whole "Wrangler Killer" mentality that they missed the obvious engineering advantages.

The 4 Door Bronco isn't much bigger than the Bronco overall and really isn't that big in a grander scheme when compared to other brands in similar markets.

Ford could have extended the cargo space on the Bronco and just retooled the body panels to accommodate both configurations. This would have also made it far easier to convert the Bronco into a truck with a bed and no back seats or into a hybrid down the line with the extra space afforded the undercarriage.

Not to mention roofs would be a simple issue. One size fits all, sorta thing.

I guess they needed something a bit smaller and nimble looking to compete directly the Wrangler market. Still, I can't help but wonder...

In all fairness, having driven both, I prefer the off-road driving capabilities of the 4 Door configuration but the styling of shorter wheelbase Bronco appeals to me far more.
Last edited: