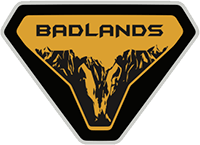 Well-Known Member
I really wish they'd give you the damn choice. I personally have no interest whatsoever in a soft top. If I end up in a 4 door, I will buy the hard top, take the softie off, and likely never put it back on.
Uh, pretty sure there is an option to get the hard top only, just like on a Jeep. So for a $1200-1500 option (just like on a Jeep), you'll be paying the true difference in cost between equivalentMy equipped 2 and 4 doors.
Sure the soft top makes the cost (and weight) differential look less than it is. It is a price point trick to step you up. But people need to be realistic, a 4 door is bigger (with more materials and at least an extra seat and seat belt) so it should cost more, probably more than it does.