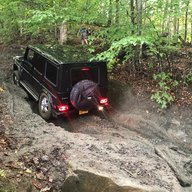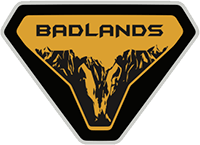 Well-Known Member
Except your argument is based on the assumption that the "60" strictly implies 600 newton/meters. Internals can be upgraded fairly easily to get a little more headroom. Especially when there are several other transmissions within the same family to draw from. Ford may have just wanted to keep the 60/80/100 nomenclature system for simplicity purposes.

Edit: Not to mention that it's not uncommon for upgrades to be done over time without changing the designation. It's not unheard of for a motor to pick up 10, 20, 30+ horsepower over a few years but be called the exact same thing the entire run. The 10R60 could have started as 600 newton/meters but have been fitted with upgraded clutches or shafts or whatever the limiting factor was to something more similar to what's in the 10R80. Now it's good to 650, 700 or more. Maybe the physical dimensions of the 10R60 case made more sense or was more readily available than the one for the 10R80 but they were able to get most of the guts from the 10R80 in there. That's the advantage of having families of assemblies. I've spent more than 20 years in manufacturing. Currently in the automotive aftermarket where making big power is our specialty. Constant revisions in the name of more performance and/or durability is a fact of life. The simple fact is that we don't know. It could have changed. It could have not. But Ford is willing to put a warranty on it and bean counters hate paying out claims. And we've not heard of a single transmission failure while they've been beating the hell out of the Bronco at events this spring.
Whatever. Maybe this, maybe that...
We all know the 60 stands for 600NM of torque and at 601NM it will explode like a hand grenade. I've read it on the internet.
Personally, I'm going to swap the 2.7 for the 3cyl in the Sport and tune that 3cyl to 560NM. Ford should have offered that from the factory instead of equipping Broncos with the deadly 2.7L 10R60 combo.
I bet there will be tons of aftermarket ballistic blankets to cover the 10R60 to keep shards of metal from the exploding transmissions out of the cabin.
But, you do you.