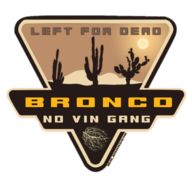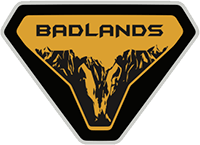 Well-Known Member
I'm curious to know who else is like me - the 6G Bronco will be my first NEW vehicle!
Why will the 6G Bronco be your first NEW vehicle?
I hardly ever own new things. I have a '79 Bronco, '03 Excursion, and '04 Camry in my stable. All bought used. Lawn mowers, trailers, snowblowers, basically anything I need I typically buy used for cheap or as a fixer-upper. Why now do I decide I need a new vehicle????
Cuz reasons.
Kids activities take up more and more time that I used to spend wrenching on the used stuff
Wife is an expert at finding new issues with the used stuff
No kid remembers how awesome your minivan was when you pick them up from school
Our idea of luxury is a Bluetooth adapter plugged into a 12V socket. Oh and heated seats in the Excursion I guess
More seriously, for whatever reason both my wife and I
connected
to the appeal and design of the new Bronco without forcing either of us to do so. I can honestly say that if the Bronco had not been released, I would still not be considering a new car today. Not even a new Jeep - and I'm heavily involved in a local Jeep Club.
Even the timing makes sense for us. By the time that our ordered Bronco would roll around next summer or fall, we would probably have started the process for looking for another used car replacement. Following this release and the reservation process gives us a common goal to rally around and save our money for. This type of reservation and release gives us plenty of time to get our finances in order. Also, both of us are rather excited to have a vehicle under warranty which is someone else's problem.
I think we also like the idea of being a part of something "new" and novel. We hold onto things basically until they die, so we definitely will have the Bronco for a long time. It'll be fun having the option of "passing on" to kids the Bronco that we bought new back when we were young and dumb. Ok I guess we're not that dumb but you get the idea.