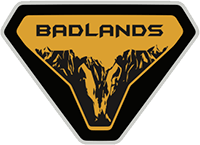 Member
I figured we are all just waiting for build and price, so why not hypothesize. Stay with me...

I believe that it is reasonable that Ford would like to get all the December orders produced in 2021. I also believe that they have overbooked the 7K FEs and are banking on cancellations to avoid a marketing nightmare. Lets face it, with only a $100 refundable down, everyone was trying to get a FE the first day. How can they get roughly 30% of those FEs to cancel and also get half of us to be cool with a Bronco in 2022 or 2023 without losing interest? Offer the Bronco Heritage SE in 2022 and Bronco Raptor SE in 2023. This is basically what they did with the Mach-E for different reasons. They offered a GT version and 30% of the FE holders switched. Let's face it, if I said you can get a Bronco Raptor in 2023 how many would switch? 10s of thousands. If I said the Heritage version will be available 2022 that includes a white top and updated AC vents in the center console (I know that's not heritage but just makes sense) how many would switch. 10s of thousands.

Problem solved. Die-hards get their truck in 2021, old school bronco peeps get their white tops in 2022, and people willing to spend more than the current FE get the Bronco Raptor in 2023. Plausible? Idiotic? Too much time on my hands? Maybe, but hey TGIF.