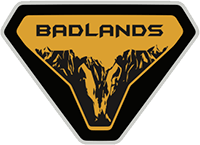 Active Member
I define "well built" as the art of the craftsmanship used to make the parts and assemble the machine. My only interest in H-D is an FLCH Police edition. I've looked at a few over the years to buy but haven't pulled the trigger. I ride a 1999 Honda Valkyrie Interstate, which probably still walks away from most Electra Glides 22 years later. But as far as build quality I think the Harleys have it over my Valk. Now as far as engine design over a H-D twin, the Honda F6 is a gem. Multi-cylinder water-cooled engines just make more power than air-cooled twins in the same size range because of the tolerances water cooling allows.

I'll not argue about engine design because Harley could get more reliable power with adopting water-cooling. But sales wise one can't argue Harley Davidson's business case. They by far own the road bike market in the US, and it's based on the big twin.

I still think the build craftsmanship of a Harley Davidson is pretty damned good.
I wont say that there isn't a quality of craftsmanship to building a bike like a tractor. Of course a simple machine with low manufacturing tolerances and the ability to use bacon grease as lube has its perks, but HD has been riding on the coat tails of their marketing dept who is riding on the coat tails of what HD used to be.
HD used to build the baddest bikes on the road, and they were bought by badass adrenaline junkies that needed an outlet (and income cough cough) after the war ended. The only reasons they can survive today is because they built such a vast and loyal following of people that want to be seen as badasses. There is no amount of craftsmanship that goes into HD that you cant find in other brands for a lot less money, though.
I'm generalizing the HD market, obviously. I know a lot of people buy them because they have fantastic service support, sound amazing, and are comfy. Some people buy them because a lot of MCs wont allow anything else. Not many people buy them because they think they're reliable or fast, though. Even the premium handcrafted Ducatis are a meme of unreliability, much like Land Rover.
I guess it really does come down to personal values. I value smart engineering and speed over clout and steam powered simplicity. Others value a tight knit community and/or a good looking vehicle built by a cabinet maker.
I do think it's pretty damn funny when I run into the all-to-common HD owner that thinks their 2 cubic foot screaming sparrow KY Glide can outrun my "little jap bike." I had a buddy that thought his new Fat Bob would embarass my 20 year old Blackbird. Since you have a Valk, I'm sure you can imagine how that went.
Anyway, moral of the story is that I hope the dude-bros stick to the Wranglers. The first Bronco I see with angry eyes and 22 inch rims will undoubtedly break my heart a little.