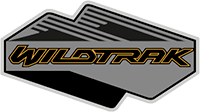 Active Member
First Name

Dave
Joined

Sep 21, 2020
Messages
Reaction score

23
Location
Vehicle(s)

99 f250
I agree. One of the biggest problems right now is to much CGI of the vehicles, colors and roof options. It's making it very difficult to know what the bronco will really look like.
With all these changes I am not cancelling my reservations but probably will push to late 2021 or 2022 model year to get some different and upgraded items that were originally supposed to be standard that are not now. I originally reserved a Wildtrak and have bouncing between a badlands and a wildtrak.
Think is if ford gets off their rear and figures this out they could really stand a chance to increase their sales with Bronco customers and fans. With the supposed 190,000 reservations they have right now that equates to somewhere between $5,500,000,000 and almost $15,000,000,000 depending on number of reservations converted and average price of vehicle. Would say after 1st-4th qtr. 2020 performance and losses they would be quick to make as many changes within reason to boost the profit margin. I for one think the interiors need some real work and the brand manager and Jim Farley really need to listen. Who in the hell thinks of colors like Navy Pier or these other interior seat color combos? Stick to some simple colors out the gate of cloth, marine grade vinyl and leather. Let the consumer black it out if they want etc. I bet you would see quite a few of those roll off the line in a quick fashion.
The other thing I would sure like to see is a list of the 200+ dealer installed options. It needs to be available before I go to my dealer. I am sure many other can see the importance of this in order to have time to research and look at reviews to what I may or may not want instead of having to go back and forth with the dealer and visits etc.
Maybe the people who have confirmed #FORDBRONCO reservations (which means they have a #FORD account) can go tot a reservations only link/website to look at these?
Just thoughts.