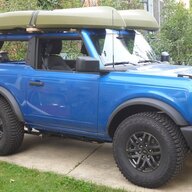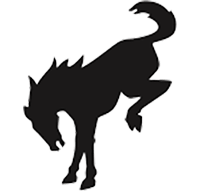 Well-Known Member
The only reason the 60/70's muscle cars and full size trucks may not drop off as much, is they can still be pretty nice drivers. Many had automatics, AC and most had PS/PB (some even power equip). They didn't have today's NVH, overdrives, or gas mileage, but many of them still drive pretty nicely.

Classic broncos weren't one of them though. They ride like crap, are cramped, and have amenities worse than most cars from the late 50's, early 60's. They are a great simple small offroad rig, so that will always keep prices up somewhat, if they do fall out of the stratosphere back down to a level you could use them offroad again.
This. I love old 4x4s, but a rough riding gas guzzling EB with few accouterments, and maybe even a "three on the tree" manual shift, is arguably not a good fit for some of the people buying them. The new Bronco could give some of those bigger spending folks a different (and better fit) option.
But the new Bronco must be seen as a worthy successor to the EB, and also be customizable. Those two key things will draw some potential EB buyers to the new Bronco. Similar to what occurs with the Jeep Wrangler. People might reminisce on younger days and the CJ, but then they go and buy a new Wrangler. And as an older Jeep guy that is nice for me, because those folks aren't blowing cash on older TJ/YJ/CJ versions and driving up prices, lol.