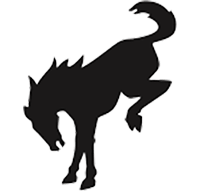 Well-Known Member
It was mentioned above, but EPA will "kill" the SFA in the Jeep. It almost killed it in the JL. EPA was the reason for the raked windshield.

I think many of the folks that have Sport models and a set of 35s that mostly drive on the road would greatly benefit from IFS.

I think that the Rubicon folks will want the SFA.

I know FCA (wait wait... Stellantis now, right?) will make both crowds happy. I can imagine the Rubicon keeping the SFA, and all other trims having an IFS subframe that unbolts, and the frame will have brackets to support a bolt in SFA kit available via Mopar.

Everyone wins. Jeep would end up making more money, by selling OEM SFA kits AND selling more Jeeps to people who expect them to drive like a car (lot of folks) and also skirt EPA penalties.

one thing is for sure, it's going to get better before it gets worse. Have fun with it. The consumer has an amazing choice of vehicles right now.