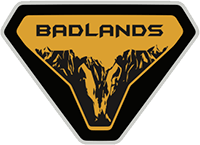 Well-Known Member
As an engineer and a several decade car-freak, I think the C8 is a stunning value -- I can't believe they were able to provide such performance at that price. And even setting aside price, the driving experience is superb.
Why do I have a C7 then? For my use as a semi-daily driver, the C5-C7 is a much more practical car, as the storage space is all in one cavernous area, and it's reachable from the front seat. The C8 may have about the same total cubic feet of storage, but it is split between the frunk and the golf bag-sized vertical trunk, and there's no place in the cabin to pitch things out of the way like a baseball cap or a collapsible umbrella.
Also, while no C8 manual tranny wasn't a deal-breaker (the DCT is excellent), I prefer a manual tranny in a sport-oriented vehicle.
Add in the fact that I hit the market at the perfect time -- when dealers were trying to give away C7's while C8 anticipation was building (and before C7 prices went back up once the C8 was revealed) -- and I suddenly realized that I could actually afford a Z06, and it became an easy choice.
Don't get me wrong -- If my C7 was totaled tomorrow, I'd be looking hard at C8s. That would be in no small part due to the fact that 2019 Z06 owners think we have a unicorn that must be worth twice its price, and I couldn't afford to buy a low-miles replacement!