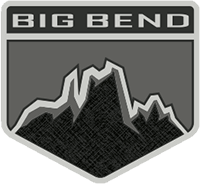 Well-Known Member
Merry Christmas ARB!!!
'Tis the season of fun, family, and ARB giveaways! We are excited to announce that we will be giving away an ARB Portable High Output Air Compressor (CKMP12) to one lucky Bronco6G member!

The ARB CKMP12 is our ARB Single Compressor packed into a portable carrying case. Making it the perfect choice for those that do not want to mount an onboard air compressor and/or with multiple off-road vehicles.

This unit is compact and includes all necessary hoses and fittings to begin inflating.

TO ENTER

1. Reply to this thread.
2. Follow/subscribe to at least one of our social channels.
3. Be in the Holiday Spirit!

Instagram: @arb4x4usa
Facebook: www.facebook.com/arbusa
YouTube: www.youtube.com/c/ARB4x4USA

The last day for entries is December 24, 2022, 11:59PST. The winner will be chosen randomly and will be notified in this thread on Christmas Day.

*ARB will never message you directly and ask for your credit card information*

Good luck!