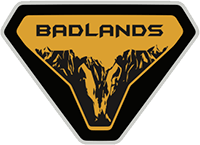 Well-Known Member
I'm in daydream mode right now. Planning way ahead.

I'll be grabbing a Badlands, which looks to come with KO2s. Reading reviews for them it sounds like they're pretty good in the snow when new but quickly wear to the point where they are not so good.

I'm a firm believer in a second set of dedicated winters. Both for safety and for wear purposes.

Where I live it gets very cold. -40. They don't always plow and just sand over the icy-packed snow at intersections. What's a solid snow tire for a Bronco that's close in size?

I use studded tires on my truck now. It's the only way I can even get my truck moving at an intersection some days.