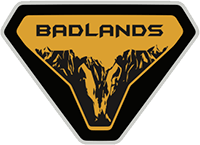 Well-Known Member
I have 3.5 of the current colors that I like, so I'll probably just go for it. (Yup a .5 because I can't make up my mind.)
My current truck is almost at 200K miles so, it's time.

But if they added TRUE Classic EB colors like Boxwood Green, New Lime, Springtime Yellow, Peacock Blue, or Skyview Blue I would have a heart attack and then adjust my plan from the hospital bed.

When the rumors of the "Heritage package" were swirling about I was hoping that each model year they would offer 3-5 classic colors with white roofs. I know that it would be an expensive package but, I would lower the model and select that kind of heritage package.

Ford call me, I have some ideas.
Love the idea -- keeping fingers crossed on those EB colors. Skyview Blue is awesome choice!