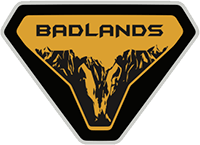 Well-Known Member
First Name

Dave
Joined

Sep 3, 2021
Threads
Messages
Reaction score

153
Location
Vehicle(s)

1994 Land Rover Defender / 1985 Porsche 911
Your Bronco Model

Badlands
I gave up on my squatched Big Bend Bronco build back in June. And in June I ordered a no frills Land Rover Defender for believe it or not about the same price (no markup) as my reserved Bronco. I took delivery of the Defender in the beginning of October. And this past weekend the wife and I took it for some extensive off-roading on the trails in Big Bend. The Defender was a beast with no problems. I'm sure the Bronco would have been great too.

Coincidentally, when we were in a remote area of the park close to the Rio Grande, we saw a Big Bend Bronco about identical to my build, so I used the opportunity to park next to it and take a picture.

Additionally, today I spoke with my Ford dealer and mY fOrD dEaLeR sAiD 8o% oF bRoNcOs ReSeRvEd JuLy 2o2o HaVeN't BeEn DeLiVeRed (this was hard to type). Who knows if there's any truth to this, but the dealer's comment still elicited an "Owen Wilson wow." Thanks for coming to my Ted Talk.
More patient? I had my bronco in less than an year from announcement to delivery. I had $3000 down on a Defender for 4 years (and almost a 7 year wait from the announcement of the new model) as they continued to push it. 4 years later they announced what they did? No thanks, cancelled and ordered a Bronco. No offense, the Defender is a LR6, not a Defender. Ford delivered way better and way faster.
That all said, will likely order a 22 Defender 110 for my wife, but again...it is really an LR6.