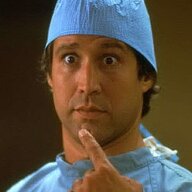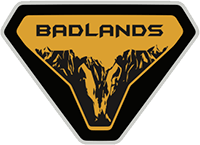 Well-Known Member
First Name

JG
Joined

Jul 30, 2021
Messages
Reaction score

417
Location
Vehicle(s)

Toyota 4Runner-F250
Bronco

Badlands
Took delivery 11/19 and started the half assed break-in period trying to get some easy miles on it before a long thanksgiving road trip. Immediately installed the Bestop Trektop, console vault in the armrest, and hood struts. Left for Thanksgiving road-trip with about 400 miles on it. Returned on Saturday with 1750 miles on it. Here are the nuts and bolts of driving a Sasqutach/Badlands/Lux/2.7 with 4.70 gearing.
Observations​
Averaged 18.9 mpg since purchase using 91 octane. Half of the miles were at altitude and in the mountains (6000 ft.+)
Trektop is louder than the factory soft top at speeds below 60 mph. Above 60 the Trektop seems to handle the speed quieter. Totally fine to have conversations, listen to music, sports, or podcats at 80 mph and above.
Heated steering wheel seems plenty hot to me. I have had several cars with them and it is on par with all of the others. Could be a few degrees under our Yukon but those I have to turn off after a few minutes because they get too hot. The Broncos you can leave on and it is pleasant here in the mountains.
Very comfortable seats. Loved them on my 8 hr. drive home and I have a jacked up lower back that usually is sore for a day or two after a long road trip. The 2020 4Runner I traded in was awful in comparison and I had the top level trim on that.
Handled about the same or better than the 4Runner but so much better on road than my past Jeeps.
Travelled to Palm Springs and was able to take doors and top off. Easy and awesome! They are light and easily handled. Wouldn't hesitate to remove them just for a Sunday drive or something short. Takes all of five minutes both directions.
Easiest and best performing adaptive cruise control I have used (even in traffic).
Sound system was great even with a soft top.
2.7 sounds great under acceleration and is far superior to anything Jeep offers at least in terms of power (392 obviously excluded). We will see about reliability going forward. I've driven the 2.3 and I can't imagine purchasing that after having the 2.7. My impression of the 2.3 with an automatic was that of a Nissan Sentra rental car. The 2.7 gets after it so much more it is hard to understand people buying the 2.3 unless they want a manual.
The 10 speed transmission is very smooth and efficient. So much so that I had to use manual mode to select proper rpm ranges during break-in. Otherwise speed didn't matter...always in the 2000-2300 rpm range at highway speeds (65 mph+).
Auto start/stop did not annoy me and is super easy to bypass anyhow.
Love the 12" infotainment screen but the driver instrument cluster is bad. Ford really needs to rethink this. Absolutely hated it at first but now I that I am used to it I can live with it, though still not happy with it. Why put the speedometer gauge taking up half the space when you have to have the fixed digital readout there also? As reviews have said it needs improvement.
Ran at 195-205 degrees almost all tehe time regardless of outside temperature. Going up a long steep grad it crept up to 226 for some time. Not sure if this is normal (seems a tad high compared to my other vehicles), but it cools down very fast when the grade eases up. Transmission never went above 210 but normally in the 200 range.
Problems and First Service
No warning lights or warnings on the infotainment system but the Ford Pass app sent me a warning. "Hill Start Assist Warning." "The Hill Start Assist System has detected a failure." "Please have the system checked by an authorized dealer." So that will need to be checked soon but it did not affect drivability in any way.
Changed oil after the road trip at 1763 miles. Got out almost exactly 7 qts. out and put same back in. Very easy DIY. Only four easy bolts to remove on the skid plate to get to the oil pan. In fact it takes about half the time as doing the same on my 4Runner or Tundras in the past (and that's never having done in before on the Bronco and not looking anything up).
In summary, it is as much fun to own as I was hoping for and I haven't even been able to off-road it yet. People will follow you and come take pictures and ask questions. Jeep owners are all green with jealousy when you smoothly pass them up mountain passes while they whine away at redline. If I was ordering it all over again I'd spec it the same if I had the $$$. After having driven both engines I'd 100% go 2.7 unless I had to have the manual transmission. Also, be aware it will immediately become the most popular car between you, your spouse, and your teenager when someone leaves the house.
Last edited: