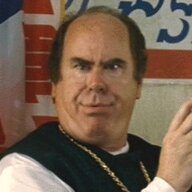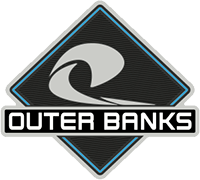 Moderator
Staff member
Moderator
Complete conjecture as usual, but none the less another article:
http://www.cheatsheet.com/automobiles/5-predictions-for-the-new-ford-bronco.html/?a=viewall
5 Predictions for the New Ford Bronco
James Derek Sapienza May 06, 2016
With the Ford GT and SVT Raptor coming our way this year, it may seem like Ford's benches are clearing. But if you'd rather spend your time blasting through trails than eating up highway, the best days are still yet to come. In November, a renegotiated contract between Ford and the United Auto Workers shifted Focus and C-Max production out of the U.S. — and brought the Ranger and Bronco back in. The midsize Ranger pickup has been out of the company's American lineup since 2012, and the Bronco has been sorely missed since it was discontinued in 1996, a victim of SUV demand shifting away from off-road capability to suburban cul-de-sacs.
In '96, the final-edition Bronco was based on the F-150 platform. But in the early '80s, Ford had introduced a standalone model, the Bronco, which shared its platform with the Ranger. In 1990, that evolved into the Explorer, which became arguably the first soccer-mom friendly mass-market SUV. After more than a quarter century apart, we now know the Ranger and Bronco will share the same DNA again, and we can expect it to be as rugged as it was in its glory days.

1. It won't have a V8
A 5.0-liter V8 might still be offered in the F-150, but Ford has made it pretty clear that the big motor's days as top-dog engine choice are numbered. Case in point: The all-new 2017 SVT Raptor will ditch the late-model's 6.2-liter V8 for a 3.5-liter turbocharged V6. The old motor made 411 horsepower and 434 pound-feet of torque; the new V6 is expected to make 450 horsepower. You can bet on seeing this mill under the Bronco's hood long before you ever see a heavier, thirstier V8. The days of the big 5.0-liter Broncos may be gone, but then again, the wheezy inline-sixes of the '70s are a thing of the past too.
2. It won't be a Tahoe-fighter
When the Chevy Tahoe was introduced to replace the full-size Blazer in 1992, it was available as a two-door Bronco-fighter. Within a few years, it had quickly grown into a luxurious, slightly shorter-wheelbase Suburban. Today, the Tahoe also can weigh up to 5,600 pounds. With Ford going all-in on aluminum construction for its trucks, look for the Bronco to be a few linebackers lighter than the Chevy. Plus, once Ford's off-road icon returns, expect it to have the two-door SUV field largely to itself; bigger than a Jeep Wrangler, but smaller than the Tahoe, Ford is aiming for a sweet spot that that has been largely ignored in the SUV segment since 1996.
3. It will be built in America
It may seem like a no-brainer, but this is an important point. The Ranger is sold in 180 countries, but is largely kept out of the U.S. because of the draconian Chicken Tax. In the latest contract between Ford and the U.A.W., most of Ford's cars will be built overseas by the end of the decade, with most American plants shifting to truck and SUV production. As a result, the Focus and C-Max are leaving Ford's Michigan Avenue plant, and the Ranger and Bronco are moving in. Even if it's based on the international T6 Ranger, this Bronco will be all-American.
4. It will be (mostly) four-wheel drive
The new Bronco will need to walk a very fine line: It needs to live up to its rugged reputation while successfully differentiating itself from Ford's current SUV lineup. But since the Ranger needs to compete with the midsize Colorado/Canyon twins, the new pickup will offer both rear-wheel and four-wheel drive variants. As a result, there's a good chance the Bronco will be offered with 2WD — likely in base trim — but we figure the vast majority of them will come from the factory with power going to all four wheels.
5. It will almost certainly have a Raptor version
For decades, the Bronco was known for its effortless ability to transition between daily-driver and unstoppable off-roader. Its rock-crawling reputation has only grown in recent years, and early trucks modified by companies like Icon are now fetching six-figures. Ford has a bona-fide modern-day classic on its hands with the Baja-ready SVT Raptor. With the Bronco's dirt-loving reputation, we can't think of a single reason why a Raptor-ed version of the SUV wouldn't be hitting dealerships within months of the new Bronco's arrival.