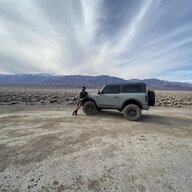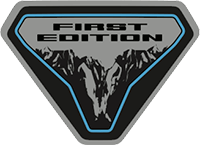 Banned
Banned
First Name

Matt
Joined

Jul 14, 2020
Messages
Reaction score

1,403
Location
Website
Vehicle(s)

Harley Davidson Sportster
There are moments where I love this forum. There are also moments I hate it. I'm hoping I can rally only the positivity here. I just want those who agree that the First Edition being given a non-exclusive interior (Navy Pier is available on Outer Banks) when it was promised to be exclusive, as well as Navy Pier not looking good/high-end/worth the extra money that First Edition Reservation-Holders are paying, to sign this and help us out.
I do not want to hear about "Exclusive editions don't normally get choices or options." I get it. We've heard you. I'm not going to argue with you. Simply ignore and move on if you do not want to support the cause. We don't need your nay-saying or negativity. We need support. A lot. And very quickly.
Because we're going to need more than our signatures. We're all going to need to share this thing like wild-fire. We only have until October 31st to be a massive voice in the change. After that date, dealers are locked.
I know, technically, we have until December, which is when ordering takes place, but once B&P is up, and our dealers are locked-in, our chances of change are going to drop to seemingly impossible.
I've written this from a place of understanding and not anger. It's my intent to be as reasonable as possible with the ask, presenting cause of outrage and effective resolution.
https://www.change.org/p/the-ford-m...the-options-for-your-most-dedicated-customers