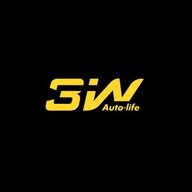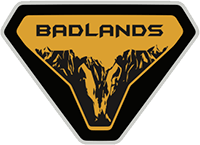 Active Member
Squatch Sponsor (Level 3)
Hey there car enthusiasts, are you neglecting the most important part of your vehicle? That's right, the floor mats! Don't let your bronco down by pairing it with a poorly cleaned, shabby mat.
But wait, you may be thinking, what's the big deal about floor mats? Well, let me tell you, having a proper car mat can do wonders for you and your beloved car.
First and foremost, floor mats offer protection against dirt, water, and debris, keeping your car's interior in pristine condition. Plus, they keep the dirt and grime in one spot, making cleaning a breeze.
Not only that, but floor mats also promote safety by providing a non-slip surface and adding a layer of cushioning for your passengers' comfort. And let's not forget about the aesthetics – with a variety of designs, you can make your car's interior truly unique.
So where can you find the perfect car mat for your bronco? Look no further than 3Wliners!
Our mats are durable, water-resistant, easy to clean, and custom fit and eco-friendly for the perfect match with your bronco. And did we mention how stunning they look with the bronco strike design?
Still not convinced? We're offering free trials to show you just how amazing our mats are. So don't wait, PM us here or on
Instagram
to snag your free trial and upgrade your car game!
————————————————————————————————————————————————
Hey everyone! I'm blown away by how warmly my post has been received here. Thank you all so much for your kind words and support - it means the world to me. I've been doing my best to respond to all the comments both here and on Instagram, but there are so many that I may have missed a few. If that's the case, I'm really sorry and I hope you won't be upset - we're still good friends!
I know a lot of you were asking about the 2 door version, but unfortunately we don't have any products that fit that model right now. However, we're working on it and hope to have something available in the next 1-2 months. So please stay tuned - I'll definitely let you know on Instagram and here when it's ready.
As for the free trial, I'm thrilled to see so many of you interested in our brand. Unfortunately, we've already run out of all our free trial slots for this month. But don't worry - we'll have more chances next month! Be sure to follow us on Instagram so you can be the first to know when we're offering another free trial.
Thanks again for your amazing support - I can't wait to share more surprises with you all here on this forum!
Much Love
3Wliners
Daniela
Last edited: