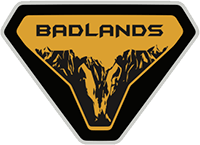 Well-Known Member
Texas was the nearest deal to me, to be honest, I kept waiting for something nearer or better, Ford is doing very poor communication in terms of everything related to the Bronco, a lot of fans are defending Ford blindly but handling all this is horrible.
I can still transfer my reservation to Granger but they are 1800 miles away, so the $1000 saving isn't much when there is a local dealer still honoring X-Plan, I guess will wait and see.
I wouldnt worry too much about pricing. I think there will be a lot of reservations dropped. The 75% conversation rate Ford is projecting is most likely going to be 20-25%. I think there will be deals sooner than thought.