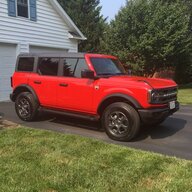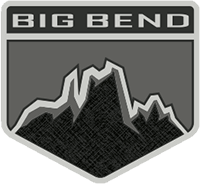 Well-Known Member
So I should be taking delivery of my BB Bronco within the next 2-3 weeks. Today I go by the Ford Dealer to touch base with them and also get a trade-in value for my 2015 f150. I have not talked to them since January when I met with the Sales Manager to place my order.
Now keep in mind, I have already looked up the KBB trade-in value of my F150 and I know that its in great condition and needs absolutely nothing. I vacuumed it out, wiped down all the panels, and ran it through the car wash right before going.
I find the sales person that was "assigned" to me when I placed my order.....I have never bought a new car from this dealership before. The Sales person remembers me.....so that's a good start! This person then says, "you have a Bronco Sport ordered, right?" I respond with, "no, I have the Big Bronco ordered....will probably be the first one your dealership receives." The sales person responds with, "oh, you're just getting the plain Bronco....not the Sport."
......Two different things dumbass.....do your homework!
So after that, the sales person takes my truck around to the garage where I guess they look it over. GIves me an estimate of $4k less than KBB value.....on a new vehicle that I know good and well I'm going to be paying the sticker price for! The sales person was all happy like$20they were cutting me a break and I would only have a difference of like $20K....
Needless to say they are NOT getting my truck and I didn't leave there with a warm fuzzy feeling!