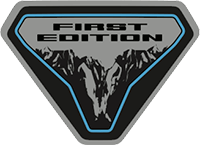 Member
Today I switched my dealer, so I'm done. I can't make another change. But, if you have customers who are waiting and you have provided them with nothing: no guarantee's, no comfort and no info. It is probably time to reach out. Tell them how you are going to price things, make them feel valued and expect that if you can't be transparent they are going to switch.

I decided I could handle a road trip for the sake of security and went for it. Everyone has to make their own decisions, and Ford has not made it easy.

@Fordmotorco if you are listening. Next time you do a release and pre-order, setting the rules and the prices for pre-ordered vehicles might be a good idea.