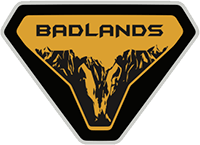 Well-Known Member
Now that I will be waiting for MY2022, and may have more options, I decided to mock up an alternate to my current preferred color of cyber orange. As my first truck was two-toned 1966 F100 in similar colors, this will probably be the route I take, if possible on a Badlands.
I am not sure if I like the white fenders, but think they could grow on me.
P.S. This may look ok from a distance, but be forewarned, do not zoom in. lol.