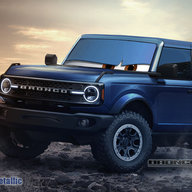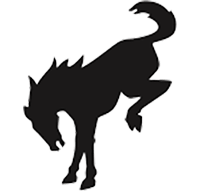 Moderator
Staff member
Moderator
First Name

Devin
Joined

Feb 7, 2020
Messages
Reaction score

2,837
Location
Vehicle(s)

00 Grand Marquis,17 Civic, 19.5 Silverado
Bronco

Base
Vehicle Showcase
So Automobile Magazine put out an article about the rumored 2024+ Bronco Truck. And they stated that the 3.0 Ecoboost will NOT make it to that vehicle. So then they had the dumb idea that the raptor version will get the 5.0. (Won't fit). I have a different theory. And this theory goes along with what the Raptor has done in the past.
Start with the 2010 First generation Raptor. It was powered by a 6.2L DOHC N/A V8 "Boss" Engine making 411hp 434lbft. Making it the first BIG engine 1/2 ton sports truck since the 2006 Ram SRT10.
skip ahead to the 2017 second generation Raptor. It made 450hp 510lbft. A huge improvement over the previous generation... but there was a catch.... it was a 3.5L DOHC Twin Turbo Ecoboost V6! Many people complained about losing the V8. But sales soared and it changed the mindset of turbo powered engines! Revolutionizing the ford lineup which is now almost exclusively turbo powered.
Now where at the 2021 third generation. And no word yet of what will be powering the new F150 just yet. But I think they are going to Revolutionize the industry again. Changing people's perception of sports trucks for the future of automobiles.
A ~500HP ~700LBFT MONSTER! Sounds good right? Well it's a 3.5L DOHC Twin Turbo Ecoboost Hybrid "Powerboost". Making hybrids thing of the future. Showcasing what ford is planning to do with ALL of its vehicles. And putting out better torque than the new Ram TRX with its 1960s pushrod v8 with a blower. That's what ford wants to do.... bring the future to the world. Not live In the past. And be a LEADER In the segment!
So if the F150 Raptor becomes a Ecoboost hybrid. What about the Ranger and Bronco?
EASY! 2.3L DOHC Turbo I4 Ecoboost Hybrid "Powerboost". Making 365hp and 500lbft! The engine is rumored to already be in development for the Raptor Ranger in Australia for the 2022 Model year. Why not for America too?
that torque output would put everything to shame!
More than Jeeps 3.0 Diesel (440)
more than Jeeps rumored 392! (450)
more than Land Rover Defenders hybrid (406)
it would be revolutionary. Fast AND efficient!
here is a dyno graph showing how amazing it would be
2.3 Powerboost
3.0 ecoboost
5.0 Coyote
7.3 Godzilla.
By dyno graph alone I would pick the 2.3