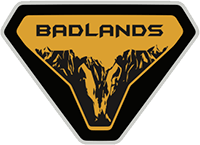 Well-Known Member
Thread starter

Thread Starter
You have 5 people in your family, however the Bronco has 4 seat belts ...I believe.
The 4 door definitely has 5 seat belts, just like a 4 door Wrangler. However, the Bronco has been determined to not meet my needs unfortunately.
I wanted to add the real world example of a trailer overpowering a tow vehicle for anyone whom may come across this thread in the future. If this can happen on Florida where there is little to no elevation then I could not imagine when going through the mountains.