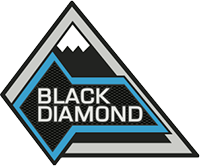 Well-Known Member
First Name

Bill
Joined

Jul 5, 2021
Messages
Reaction score

628
Location
Vehicle(s)

2006 F350
Bronco

Black Diamond
yes i see that now. better than nothing.. everything i said still holds true however.

my biggest concern is the spring in the perch. at 8:29 you can clearly see as he uses the pry bar to rotate the strut body to line everything up, the spring doesn't move with it.

i believe the issue here is that the spacer used offsets the strut top bolts by maybe 30* or so. the only way to add the spacer and have everything line up would be to loosen the strut nut and install everything so it's lined back up. or a spacer that uses the same orientation as the original bolts.
I recorded a quick update video will try to get it posted here shortly, but you just have to twist the strut in the other direction and everything lines up with no issue, thanks for pointing out that when twisted away from perch it can come out of line, but as long as you turn it towards the perch everything twists and stays lined up.
I had two, that were out of alignment, the drivers front , and the passenger rear, which Initially turned away, the other two I initially turned in correct direction and were fine from the start.