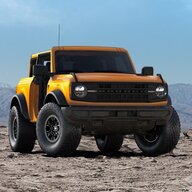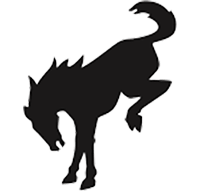 Well-Known Member
Just placed my order today with Apple Valley Ford in Apple Valley Minnesota for what I see as the biggest value available for the capability.
I ordered a Base Two Door Manual Bronco in Cyber Orange color with the Sasquatch package.
The only additional items ordered were
Auxiliary Switches
Roof Rails with Crossbars
Bimini Mesh Shade
Cockpit Cover
The salesperson I worked with is a friend of my Brother In Law but wasn't connected with the Bronco and the challenges that Ford has had. So he didn't have anything other than a prediction when I might see it, which was May. I laughed, but I never know.
I'm looking forward to having a capable 4WD vehicle. 3 years ago I was looking to get into something new and was eyeing the Jeep options and even a used Toyota FJ, but the value just wasn't there. With the pandemic having us work from home there was less need for me to replace my car. So I sat still.
Then I saw Ford announce the Bronco and I was interested, particularly in the more capable sasquatch version. Yet with no manual available with that I let it drift off. I think it was a TFL truck video where they had a Bronco that caused me to start getting suggested youtube videos, and even adds for broncos. That showed me that Ford added the Sasquatch to the manual. 2 days of some heavy research, and I was sold.
And here I am.