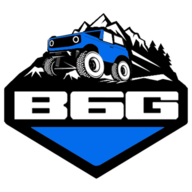 Administrator
Staff member
Via

Bloomberg

:

Proof That Ford Made a Mistake When It Stopped Making Small Pickups

Two charts show just how America's pickup king got outmaneuvered by GM



August 27, 2015 — 10:06 AM PDT

At Ford there's the big F-Series pickup, and then there's everything else. It is the automaker's North Star, its bread and butter, the one pickup truck to rule them all.

The company idled its smaller Ford Ranger pickup in North America at the end of 2011 and at the same time started overhauling the Transit, its small van. The thinking was that the van would win small-business buyers without cannibalizing pickup sales1. That's exactly what happened. But it now appears that Ford didn't spend enough time working out the game theory of its product shift.

General Motors saw a huge gap in the pickup market and last year rolled out its all-new midsize Chevrolet Colorado and the GMC Canyon (essentially a fancier version of the Colorado). Here's how that bet panned out:
Chevy couldn't build the little trucks fast enough, and in no time GM had a real challenger to the Toyota Tacoma, the longtime leader in the category. The smaller pickups also didn't seem to tow any buyers away from Chevy's bigger trucks, the Silverado and GMC Sierra.

Not surprisingly, Ford is thinking about restarting the Ranger and chasing GM back into the smaller pickup market. Four years ago, the decision to park the Ranger appeared prudent and disciplined. But it came in concert with a rare set of conditions in the U.S. car market: a real estate boom, a big drop in gas prices, stagnantly low interest rates. Ford could probably make a pickup out of old Pintos in this environment, and Americans would buy it.