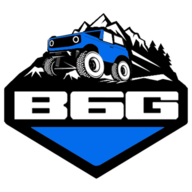 Administrator
Staff member
Is the 6th Ford Bronco reboot about to happen? If you think trademark action is any indication, Ford may be gearing up to bring back an all-new Ford Bronco.
Just a couple of days ago (on February 26, 2015) Ford filed a trademark for "Bronco" with the US Patent and Trademark Office! Trademark filing can be seen below.
The next Bronco would represent the 6th generation model, with the last generation ending production way back in 1996. A Bronco Concept was introduced at the 2004 Detroit auto show, but it never made production.
A new Bronco would fit the Ford lineup perfectly as it's currently lacking a small truck model. The F-150 is the smallest truck currently available.