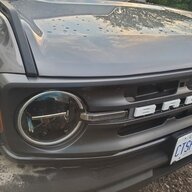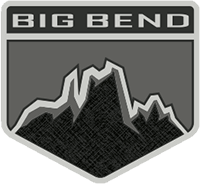 New Member
First Name

Julien
Joined

Aug 18, 2021
Messages
Reaction score

1
Location
Vehicle(s)

2021 Bronco Big Bend
Bronco

Big Bend
Has anyone installed the wiring for the trailer wiring harness yet? I just received my receiver and the harness, but their is absolutely no instructions on where to begin. I know it isn't a terribly complicated thing to do, but it would have been nice for just a little bit of direction; like where is the best path for wires and such. The receiver hitch install looks very simple, especially with the instructions and will likely take just a few minutes having it on a lift to work on. The wiring however...well Ford didn't include anything. Will be installing this week and will give some feedback, just wondering if anyone might have some advice to get me in the right direction.
As a picture can sometimes be worth 1000 words. Here's a picture of my install. I opted to remove the left side covers and install the converter in between the inner fender well behind the tail light. I cut the wires off equally and attached 5ft tails on all of them. I ran all the wires inside after having taped them about 3 feet from the controller twice over. There's a grommet you can cut or do like I did and cut a clean square with side cutters for your wires and black silicone them in place once everything is mounted with numerous zippy ties.
I opted for a srictly flat 4 lights with ZERO plans to ever need a tow controller.
I cut the hot wire out of the plugs intendend for the factory trailer brake controller and replaced the 30A fuse with a 15A one to protect the converter.
15A x5
That red wire is hot and is actually connected to what is a black wire at the converter.
I cut the brown paking light wire right at the plug. There's a suitable grounding spot behind that 8mm bolt above the rear left fender.
Under that kick cover on the Left rear there's an exposed section where you can tap the Left and Right tail you need for the converter. The green is right and yellow is left. Again numerous zippy ties.
There's an installation instructions floating around. I based some of my install on that. It was comforting to have access to that resource.
Overall an involved job. Easy enough honestly. I won't bore you with all the warnings. There might someday be another less invasive harness for these. But this is tried and tested.
In my opinion it's not a hack job. Everything shrink tubed over soldered points.