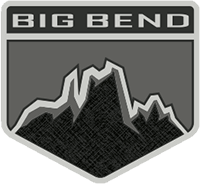 Well-Known Member
I've seen an HD pic of the fully white with Carbon Gray grille. It's a darker gray at times, which makes it match the factory bumper a bit better. Let me find it real quick.

Btw, the wheels in your profile pic look like American Racing Outlaw 2's. Those were like the poster child 4x4 wheels years ago. They still look good, and now I'm wondering if I should try those out in the future.
Thanks for noticing the American Racing wheels - I was thinking about Baja's, but the Outlaw 2's look even better. I pulled the graphic of the wheels from an online pic of an old school Bronco, and I'm trying for an old school look, so those wheels will work nicely.